"For once you have tasted flight you will walk the earth with your eyes turned skywards, for there you have been and there you will long to return."
Leonardo da Vinci
Trial Instructional Flight Packages
 1 hour or a 40 minute Trial Flight package.
Introductory rate
40 mins 
60 mins 
Includes Head set hire, aircraft safety check prior to departing, Mini brief and flight. 
Gift Vouchers also available
Scenic Flights
Try our different Scenic Flight options
We are the premier flight training school on the NSW south coast, located at Shellharbour Regional Airport in the Illawarra 20 minutes south of Wollongong and 1hour and 30mins south of Sydney, currently under new management and trading as NSW Air Flight Training Pty Ltd. We pride ourselves in offering the public with their needs of flight training, aircraft hire, flight travel and tourism options.
NSW Air Flight Training provides an educational vocation for all ages and skill level with a professional service from our qualified and experienced pilots.
We cater for the training needs of those who aspire to a career in aviation as a Commercial pilot or Airline pilot, as well as for the training and advancement of Private pilots seeking the enjoyment of aviation for recreation and adventure.
NSW Air Flight Training Pty Ltd provides all the flight and ground training components associated with the issue of the Private Pilot Licence (PPL) and Commercial Pilot Licence (CPL) for domestic and international students.
Come and speak to our friendly and reliable staff.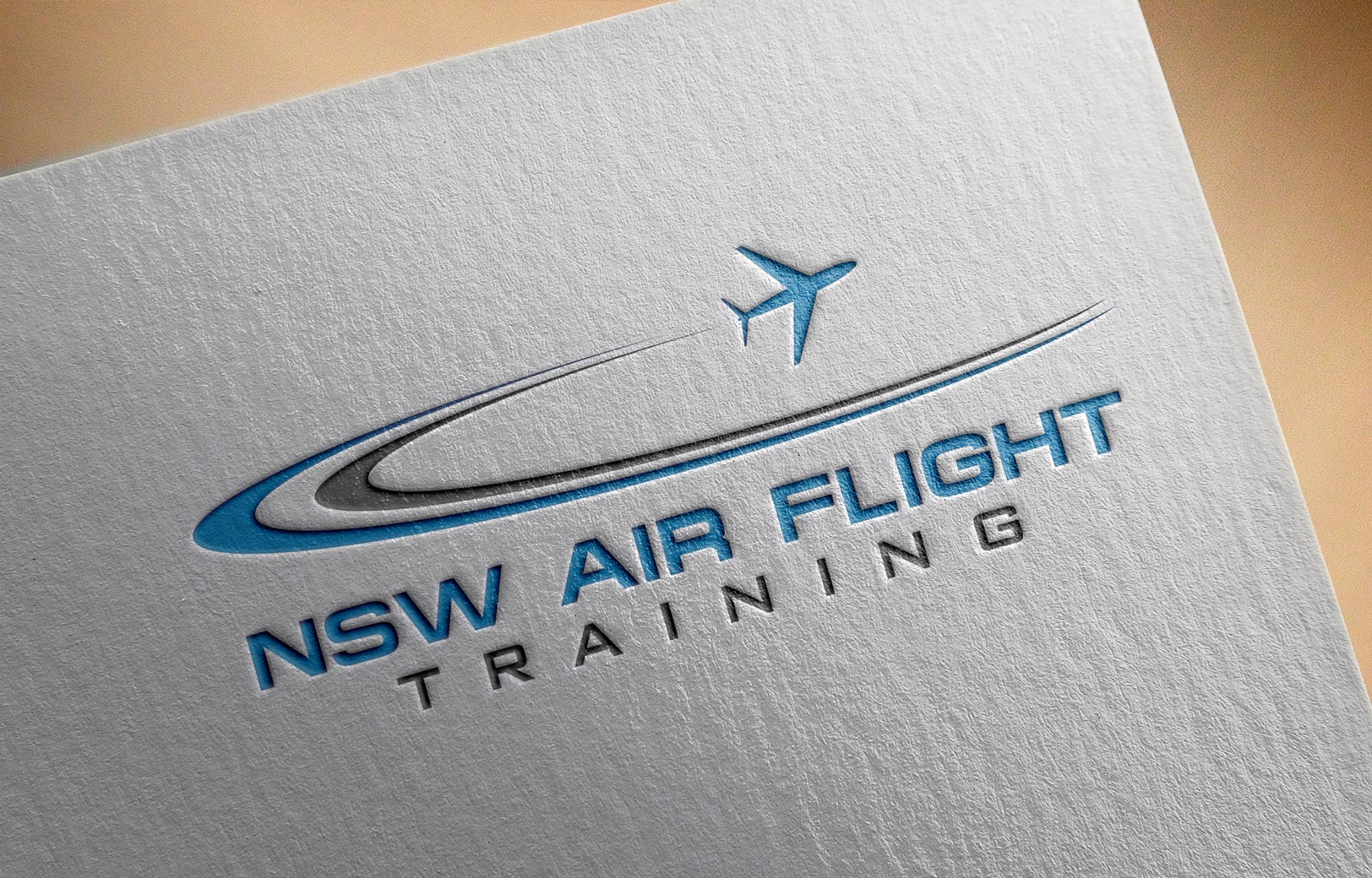 ELP TEST (English Language Proficiency) Test Level 6
We can provide ELP Test Level 6 and also PEXO Exams for RPL, RPLN, PPL and PIFR approved by CASA. Please contact BILL for your booking on Mob 0498016989 
RADIO OPERATORS CERTIFICATE
We are able to provide you with a Radio Operators Certificate. Please contact BILL for your booking on Mob 0498016989 
FLIGHT REVIEWS
If you're due for any of these checks or reviews contact BILL to arrange your bookings on Mob 0498016989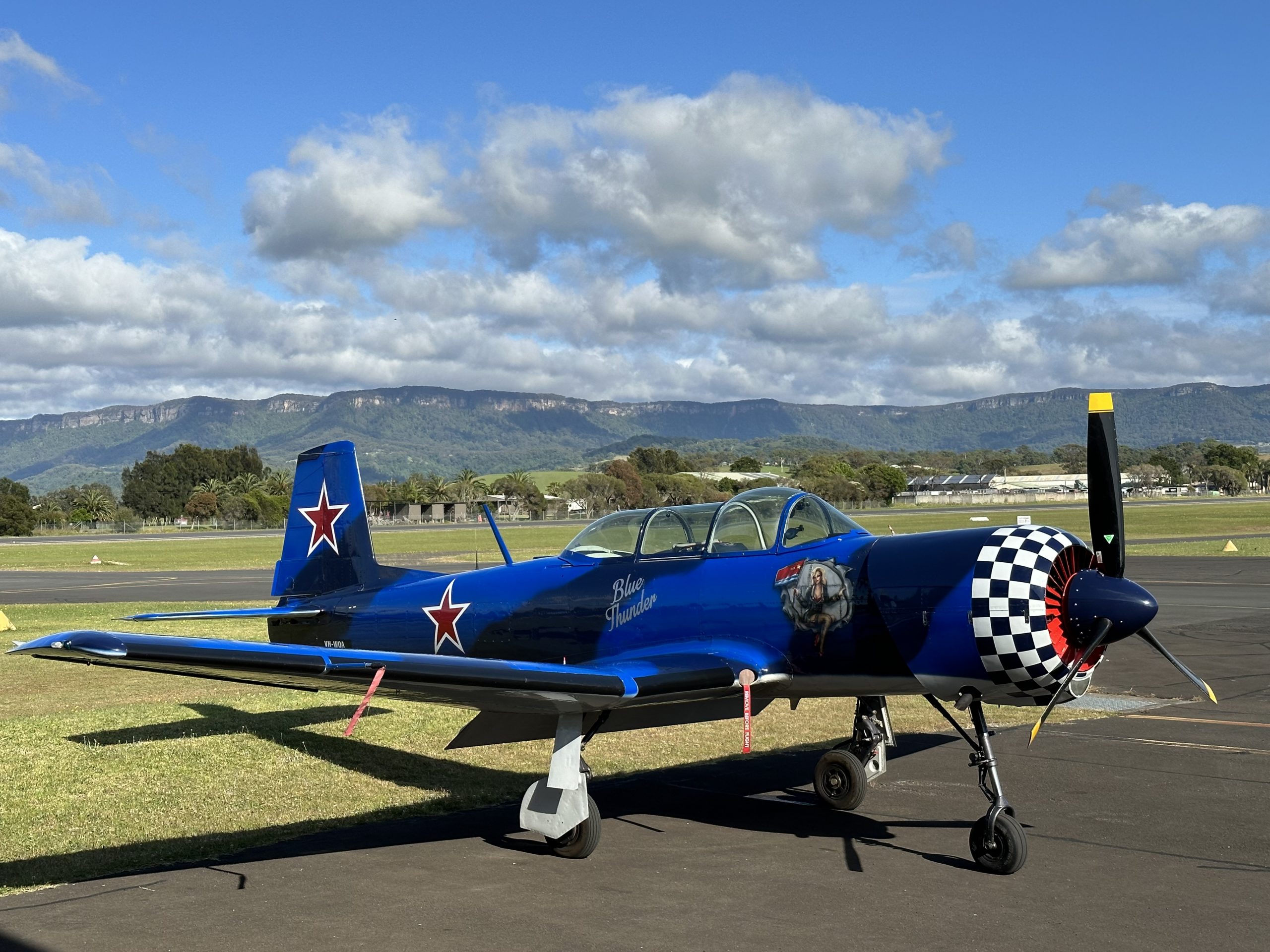 Enjoy a Flight Experience on the "Blue Thunder" Nanchang CJ6-A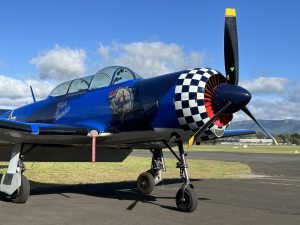 This War-bird will take you up for an exhilarating flight over our gorgeous coastal region. Be strapped in and ready for an exiting flight in this ex-airforce aircraft called the "Blue Thunder".   
Call us on 0242 561001 or 0498016989 for enquiries and bookings
Flight Training
Desire to fly for the airlines? Want to fly your own aircraft as a hobby? We can teach you all the skills required to reach your aviation dreams. The sky is the limit and we'll take you there. Learn more about our flight training courses and packages.
Charter
Have an important meeting you need to get to? Need to get somewhere that airlines dont take you? We can provide trips tailored for your specific needs. Urgent business meeting? Golfing trip with the boys? There's almost nowhere we cant go.
Scenic Flights
Ever wondered what Sydney looked like from above? Take a flight over our beautiful beaches, spot the hidden wonders in our region from above. Maybe spot a whale or get an aerial photo of your house.
Private Hire
We have a multitude of aircraft suitable for your private hire needs. Simple trainers for hour building, CSU and retractable undercarriage up to multi engine IFR aircraft.
Flight Experience Nanchang
Ever wanted a ride on a War-bird? This is a great opportunity to experience the flight and see our beautiful coastal region from above.